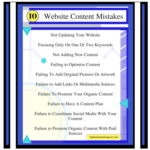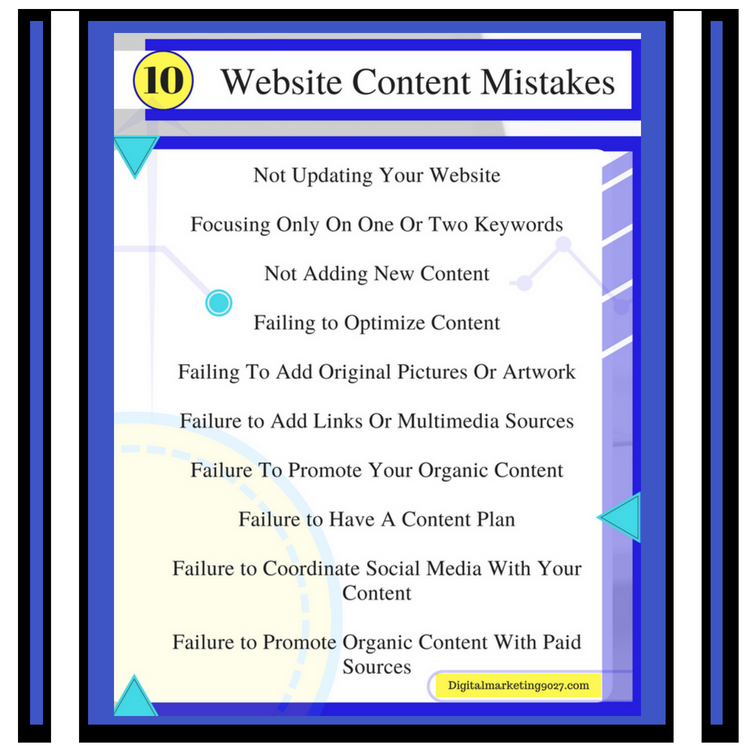 Never Updating Your Website
Many people build a website and think only about the overall appearance of the site. This is important but then they come to the realization that a site without a content plan or SEO is just a digital paperweight or billboard. It will have utility value, but it is not nearly as effective as it could be.
Essentially they just leave it unchanged for years, sacrificing a huge possible advantage.
Focusing Only On One Or Two Keywords
You may have a few keywords you are going over as key objectives but one of two things is probably going to happen if you limit that focus.
You come up in search for those keywords
You do not come up for those keywords
If you are not coming up for the right keywords, you need to target more keywords and more specific keyword phrases that are easier to win. If you do come up for the keywords you targeted it means you have lots of opportunity to use your sites authority to win even more keywords. Either scenario, is really a lose lose.
Not Adding New Content
Guess what, Google is looking at your site. And they are weighing all those pages and those keywords for relevancy and credibility. A site that has stayed the same for a long time may not rank as well as one with new content.
Failing to Optimize Content
Many do not know that just waiting for Google to crawl your site can be a lengthy process. Many also do not know that even a sitemap has a limited effect on how much of your site will be crawled. Even optimizing individual content pieces does not guarantee they will rank but your odds will go up that you content can rank.
Failing To Add Original Pictures Or Artwork And Tag Them
The more original your pictures, the more they can do for your SEO. It takes more time but in many cases they will:
Help your SEO
Allow the pictures to show up in search, giving you a huge advantage
Failure to Add Links Or Multimedia Sources
This is basic SEO. Adding links between related posts is important. Also embedding a YouTube video or Pinterest board is also important to page rank.
Failure To Promote Your Organic Content
You can rank with organic content with no paid advertising and many do. It just is limiting to only depend on organic. Combining it with some paid traffic will increase the reach of the organic content.
Failure to Have A Content Plan
Some content is often better than no content but if it sporadic, unrelated to the site you will not be able to develop authority for a subject.
Failure to Coordinate Social Media With Your Content
Social media can give you traffic to your site as well as help SEO when people click over. It is also the perfect place to disseminate your content.
Failure to Promote Organic Content With Paid Sources
Help extend the reach of your content beyond just organic by targeting paid audiences that you are not reaching.
[pdf-embedder url="https://digitalmarketing9027.com/wp-content/uploads/2018/06/10-content-mistakes-_-tips.pdf" title="10 content mistakes _ tips"]
---

---
Looking For SEO Friendly Web Content
Contact me for a content plan that will help move your marketing program forward
[ninja_form id="1"]